Kiri Electric Vehicles (Kiri EV), a Kenyan startup has exhibited a rare exception having ventured into the most promising electric motor industry in the world today. Reports indicate that the global electric vehicle market in 2020 was valued at $163.01 billion, and it is projected to reach $823.75 billion in the year 2030.
Founded by Christopher Maara in January, 2020 and based in Nairobi, Kenya, the startup boast of holistic end-to end affordable and clean energy services to its customers. In addition, the company has adopted product development as a key strategy in the electric vehicle market.
The start-up which is leading today the electric transportation revolution across Africa by challenging the status quo of the current motor industry, has so far locally assembled its second version with the third one on the way.
Christopher Maara who hold an MSc in Finance and Development has always been energy enthusiast. His passion for renewable technologies date back during his hay days. Today, he has made electric mobility a logical step forward for himself, and believes that it is the next big industry going green that will impact every single one of us today, as transport is a necessity.
Christopher takes one step at a time in understanding the product and the market Kiri EV is operating in, simultaneously, traversing the mucky world of building an innovative business in an emerging industry. It is undeniably a journey into unknown although Christopher finds it to be a new and exciting challenge that he always looks forward to each day.
When electric vehicles were primarily designed to replace conventional ways of traveling, Christopher didn't want Kenya to be left behind. As a result, he invested a substantial amount of his hard-earned life savings as well as time and effort into the business and he continue to do so as the electric mobility space is set to grow even faster over the next decade and he believe that the startup is in the right place with a great product.
Electric vehicles have gained popularity around the world due the numerous technological advancement. Christopher has boarded the bandwagon and he relentlessly create awareness of Kiri EV and their benefits in the country especially to the skeptical people with imaginary notions that the electric vehicles are so expensive to buy and maintain.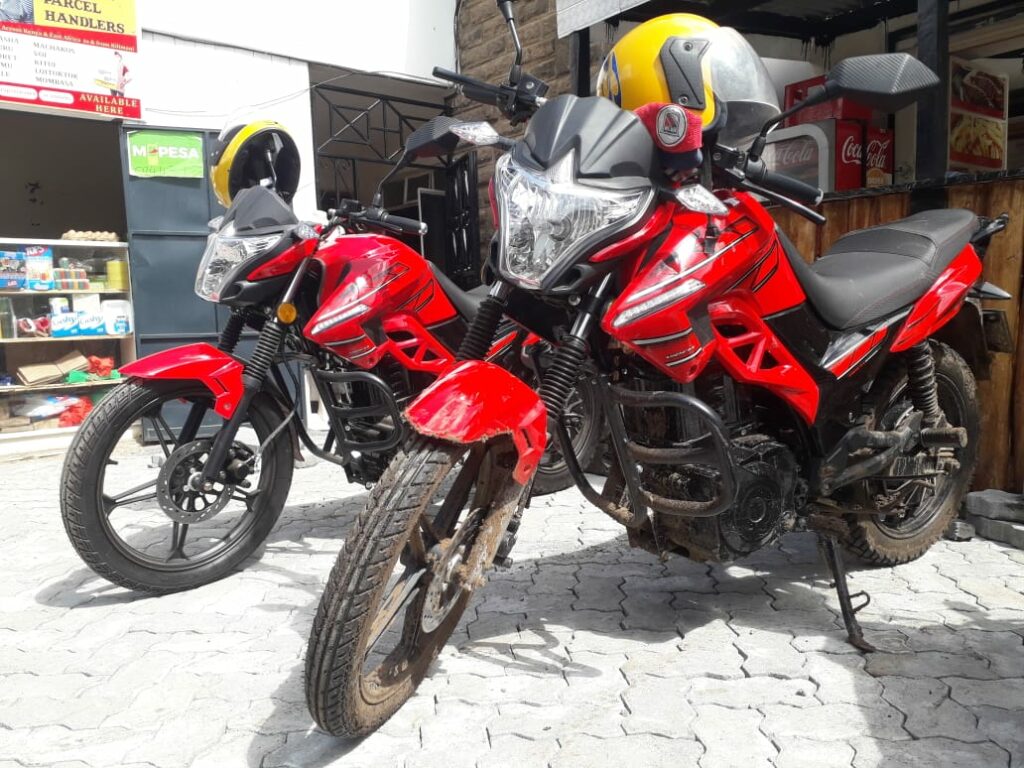 The company is also working tirelessly lobbying the government in recognizing them and providing incentives for the sector which will take the country by storm and steer growth. This comes in the wake of growing environmental concern as governments and environmental agencies across the world including Kenya are enacting stringent measures to reduce vehicle emissions.
Kiri EV boast of numerous benefits. From outperforming conventional vehicles providing better fuel economy, low carbon emissions and lower maintenance costs, the convenience of charging with swap stations in strategic places, smoother drives, to reduced sound from engine, the list is endless. Indeed, the Kiri EV's are fantastic.
The company plan on expanding its charging networks in addition to dealership and distribution network to increase the adoption of electric vehicles in the country. It also plans to expand into the commuter sector which is a multibillion industry in Kenya, and have more people using electric vehicle for their daily commute. Undeniably, Kiri EV's living to its mission and driven by the positive impact that they are having on the environment and more so on their clients' lives.