Founded in 2018 by Shane Gray, The Shane Gray Foundation is a multifaceted charity organization, based in Chuka, Kenya addressing the needs of underprivileged families by providing opportunity through job creation and performing arts, whilst also transforming lives through education in sustainable entrepreneurial models.
The foundation's unique strategy of empowering communities with entrepreneurial skills across the country, is one of its kind in Kenya and Africa at large. Shane Gray Foundation believes that empowering communities to utilize resources at their disposal will help alleviate poverty that is synonymous with many people across Kenya.
The foundation is currently seeking funds that will enable completion of the farm to table Chicken farm and Restaurant model which once complete, will clearly demonstrate the potential of how Kenyan communities can develop income and opportunity while creating value addition through entrepreneurship and social enterprise.
An integral vision and goal of the foundation is to raise funds to establish a performing arts academy, which will be funded by the businesses created in the community. The performing arts academy aims to inspire, educate, and empower young Kenyan talent, not just for the Kenyan arts industry, but also for the worldwide stage. They seek to discover, develop, and deploy talent in underprivileged communities, whilst providing access to world renowned expertise, bridging Hollywood with the villages in Kenya.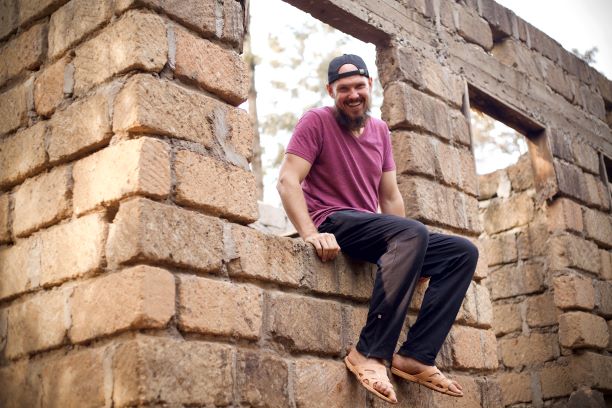 Shane Gray, who wears many hats, from being a musician, actor, chef, photographer, motivational speaker to a missionary, among others, never imagined that one day he would immerse himself in entrepreneurship.
His quest to come to Africa began during his heydays. So far, his bubbly personality and his ability to adapt, and live as a local, has endeared him to many residents in Chuka, who recognize him as one of their own. Born and raised in Kentucky, USA, Shane has surpassed all odds to make it in life. From growing up in poverty, experiencing homelessness, becoming addicted to drugs, and making several failed suicide attempts, all these experiences taught him true empathy and compassion for others who have similar stories.
His turning point came when he was 21 years old and living in Germany. He had given up and wanted to end his life. From nowhere, a lady approached and said that Jesus loved him, something that was rare in Germany. Shane, who had always been a Christian and who'd grown up in the church had regressed within his faith, but that day, he encountered God, his life took a miraculous turn.
Three weeks later, Shane went to church in Germany and it was like a trance for him, people were praying over him. All over a sudden he received an open vision, he could see himself performing on the stage going back and forth, from playing guitar to speaking. As far as he could see, there were African people. In his intuition, music was a factor and speaking was another. That marked the beginning of his journey to Africa. Immediately, Shane started envisioning having a music school and an orphanage in Africa.
Having moved back to the US from Germany in 2007, his vision became more defined. He taught himself guitar at the age of 24, he became an actor, a voice actor, a radio personality, videographer, photographer, writer, a director, as well as a youth baseball and football coach. Besides, his firm belief on impartation to accentuate legacy kept him on course. He knew that one day he would travel to Africa. Along the way, he gave up so many things. He held onto his vision for fifteen years while doing revival meetings in many places including Phoenix, Las Vegas, California, and New York. It would be NYC where he ministered to the Liberian community thinking that, one day, he would end up in Liberia.
He also rubbed shoulders with rock stars and Hollywood celebrities where he offered his life coaching skills, mentorship programs, and vocal talent, hoping to get into the Hollywood music scene, however, he came to a crossroad where he would have to choose his calling over his career.
In 2007, Shane met a Kenyan in his hometown of Owensboro, Kentucky, who upon hearing Shane's vision, asked him to come to Kenya. Years later that same contact resurfaced and invited Shane to Kenya. So, in March 2018, Shane came to Kenya as a missionary to minister to the people of Meru, Chuka and Embu. The moment he landed, he knew in his heart that Kenya was going to be his home and the place his divine vision would become a reality.
The same way Shane was able to get through hardships of his past and overcome adversity through people coming into his life and seeing his potential, he decided to emulate the same. Through his foundation, Shane has taught music, acting, and dance to children to nurture their creative talents while building their confidence whilst giving them hope and a platform for expression.
Concurrently, Shane is empowering communities in Chuka with various projects. Starting with his host family, Shane's foundation is fundraising to build a respectable house for them. This house will be located on the site of the Shane Gray Foundation, where most of the projects will be operating. Additionally, Shane has established a poultry farm to complement and add value to the restaurant that will fund foundation services in the future creating a self-sustainable model.
However, despite Shane's projects being multifaceted, they face myriad of challenges; one of them being funding. SGF is working tirelessly to ensure children's music talents are nurtured and communities are empowered. He believes that through donations, however big or small, they will enable children to achieve their goals and help create jobs for the mothers in the community.
Shane believes in being a bridge to someone's success, by helping them find and achieve their purpose and destiny, which he says, is the most gratifying feeling he could possibly have.
If you wish to partner with the Shane Gray Foundation, please contact Techub through info@techub.no or send your donations through www.paypal.me/inspirekenya.
Let us come together and end the tradition of aid mentality and empower our people whilst nurturing children's talent. Follow his journey to see how one man's vision can impact a nation.
Follow the story of The Shane Gray Foundation on Youtube by clicking the link below;
https://www.youtube.com/channel/UCuw-1Xp1WHAXRaEcZ2O4oag/featured
Kindly follow us on our social media platforms by clicking on the links below